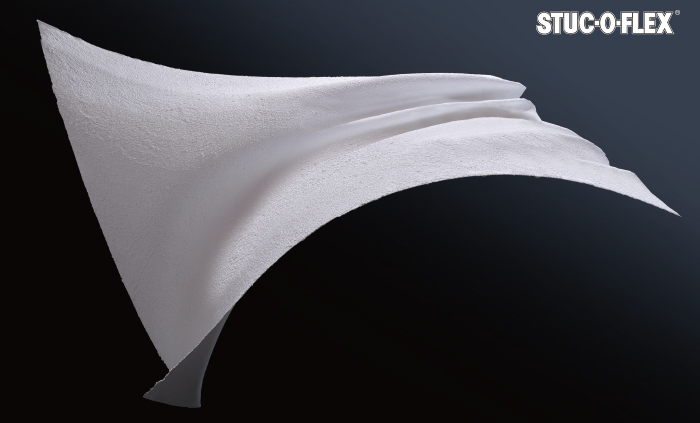 Consists of high-functionality materials
Bridge the potential cracks because of superb stretch-ability
Stuc-O-Flex is comprised of 100% polymer, which enables it to stretch up to 205%. This helpes to bridge the cracks due to the movements of buildings. It could prevent water penetrating into the building through the crack. You could bridge the gaps, which is the 70% of the thickness of the coating worth of spread.
Breath-ability and mildew resistance
Calcium Sand
Stuc-O-Flex contains genuine calcium sand and high qualit acrylic polymer. It has superb breath-ability, which enable to let moisture go out of structure if there is. Its mildew resistance helps life of concrete and other exterior surface longer. It is box shaped structure, which help to stick to the surface better and create stretch-ability.
Outstanding resistance to environmental impact
Freeze – thaw cycles, salt spray,wind driven rain, abrasion & chemical resistance, color retention, UV radiation – shows outstanding track record in cold areas such as Alaska and Russia, coastal area such as California, Florida, and hot areas in Middle East.
Consists of high-functionality materials
▶Bridge potential cracks because of superb stretch-ability.
▶High insulation value
▶Breath-ability and mildew resistance
▶Outstanding resistance to environmental impacts
▶Easy to apply and clean
▶Finish on any type of wall surface (except timber)
▶A rated (ASTM) product, which retards flame spread
▶Noise Reduction (Suitable in Restaurant, theathers, shopping centers, office buildings)